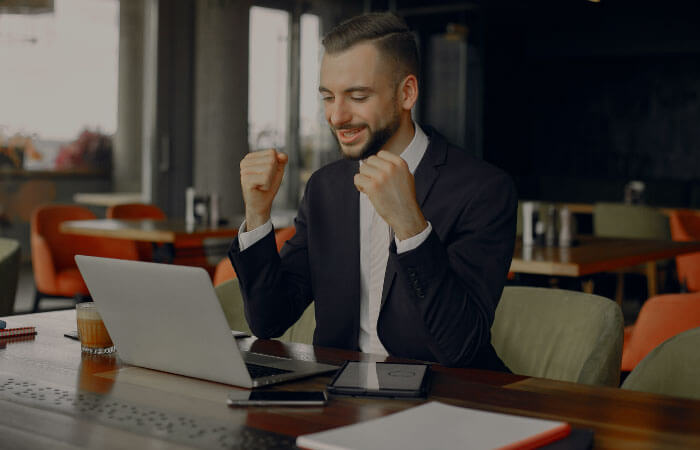 Careers in Finance Overview:
Careers in finance can be highly stimulating, fulfilling, and satisfying in today's dynamic world.
Individuals who plan to pursue a career in finance may be interested to learn which career opportunities are available there. However, it is challenging to make the right career choice from various career options in finance.
It may require different skill sets following the nature of a specific role. It's important to take your preferences and abilities into account, as you distinguish the type of work you would like and enjoy.
When we talk about top careers in finance, we should take a look at different functional areas within the broad category of finance.
Career Opportunities in Finance
Commercial Bank
Commercial banks are financial institutions that accept the general public's deposits and provide investment loans with the aim of earning profit. The two most distinctive features of commercial banks are borrowing and lending.
Growth opportunities in commercial banking are strong, with reasonably better payroll packages for higher or more skilled professionals.
Jobs for commercial bankers differ according to the sector, experience, bank size, and marketplace.
Types of career opportunities available for Commercial Bankers include:
General manager

Credit analyst

Sales associate

Branch manager

Loan officer 
Investment bank
Investment banks act as intermediaries between investors and corporations. They offer various financial services, from checking and savings accounts to individual retirement accounts and loans. They also facilitate the new issuance of corporate securities and bring them to the market available for purchases.
This is one of the best career choices with significant pay packages and sufficient incentives.
Best career options in finance available for investment Bankers include:
Investment Banking Analyst

Investment Banking Associate

Vice president (Accounts manager)

Director (senior accounts manager)

Managing Director
Corporate finance
Corporate finance is the acquisition and allocation of corporate funds or resources, with the aim of maximizing shareholder wealth. The practices of corporate finance range from capital investment to investment banking.
The main objective of corporate finance is the planning and execution of various strategies to optimize the value of a company.
The task of the corporate finance professional is to assist the company in arranging funds for the project, the growth of the organization, efficient cash management, and the preparation of a future financial plan for the company.
Different careers in options for corporate finance professionals:
Financial Analyst.

Cost Analyst

Credit Manager 

Benefits Officer

Real Estate Officer

Investor Relations Officer

Treasurer
Financial planning
Financial planning is the task to assess how an organization will meet its strategic objectives.
Each of the activities, resources, equipment, and materials necessary to achieve those objectives and the time frames are described in the Financial Plan.
Financial planners' salaries depending on the institution where they work, areas of expertise, certifications, and degrees.
The major job responsibilities of financial planners are:
To advise clients on financial issues and make recommendations

Prepare financial plans ensuring that clients meet their goals

Answering client questions about financial plans

Generate new business and make relationships
Wealth management
Wealth management combines both financial planning and specialized financial services with the ultimate goal to sustain and enhance wealth in the long term.
A wealth manager offers a combination of services that include financial advice, tax planning, estate planning, and investment management services.
Salaries and other incentives are among the highest in this sector, with the continuing rise in demand for professional wealth managers.
List of careers for wealth management professionals:
Personal financial advisor

Investment counselor

Director of business development

AVP- Portfolio management

Relationship manager
Equity Research
Equity research refers to the analysis of the fundamental principles of a company, analysis of financial statements, financial modeling, and the setting up of equity recommendation scenarios.
The principal objective of equity research is to provide investors with detailed financial analysis and recommendations on whether to buy, hold, or sell a particular investment.
Professionals in equity research are responsible for creating analysis, provide recommendations, and investment opportunity reports.
This is one of the most valuable professions in finance that requires a comprehensive knowledge of financial principles and a high degree of ethics to perform professional duties.
Risk management
Risk management is a method to identify, evaluate and control threats to the organization's capital and profits. It aims to protect and sustain the future of an enterprise on a long-term basis.
Risk management is a broad field with many possible finance career paths:
Risk assistant, r

isk Analyst, risk consultant

Loss Control Representative

Risk Control Consultant

Corporate Risk Manager

Risk Management Consultant
Professionals in risk management are offered a decent salary with other incentives as well. However, you'll likely start your career as a risk assistant or risk analyst initially.
More Resources: